Fred Perry Printed Panelled, the secret lies both in simplicity and elegance.
100% pure cotton, for a different touch and irrefutable quality.
This is not just any jersey, but the element that sets you apart from the crowd.
In addition, the chest area has a simple but sophisticated branding: the laurel wreath symbol of power and authority that gives legitimacy to any Fred Perry product.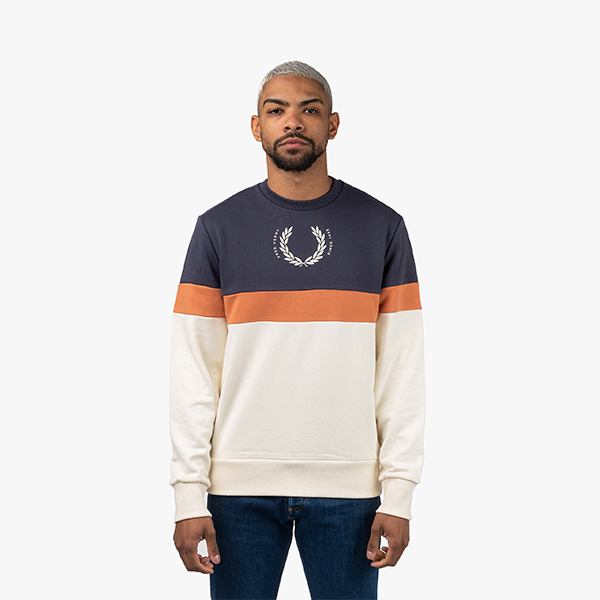 Aesthetically, it features a regular cut for a timeless classic style and a color block design, with colors that easily match various garments.
Fred Perry, elegance is certainly one of the stages of beauty.